Anthony Bracale Sits Down with Medical Design Briefs for Recently Published Interview
Medical Design Briefs (MDB) recently spoke with Anthony Bracale, Hobson & Motzer's Director of Sales and Marketing, regarding the use of rapid precision prototyping in med device development and scale-up to full production.
Hobson & Motzer has been assisting customers in the med device market through their First Step project-based rapid precision prototyping program for over a year. Customers in med device and other advanced industries have expressed a need for higher level rapid prototyping that is executed to precise tolerances, so this program provides an opportunity for both the part and the manufacturing process to evolve simultaneously to bring new innovative products to market faster and more seamlessly.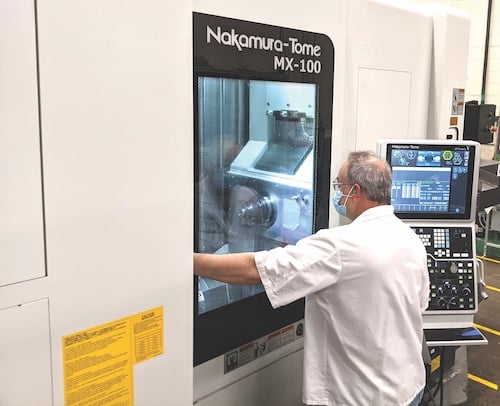 Bracale sits down with MDB to answer questions, such as:
What are the essential phases or elements of such a program?

How does the program address the specialized needs of medical product developers?

Is materials selection important for the program? Can the company's systems process all the metals commonly used in medical devices?

What are the key processes used in rapid prototyping for metal components and assemblies? Is computerized numerically controlled (CNC) machining the dominant process?

And more …
Click here to check out MDB's Inside Story: Rapid Precision Prototyping Program Speeds Medtech Product Development on their website.
Hobson & Motzer customers depend on positive outcomes from the precise products we manufacture through validated processes to ensure exact standards and tolerances are met consistently and continuously. With our core business focused in the medical device space, this helps us stay true to our vision to improve lives, advance technology, and transform metal. Get in touch if we can help you with your next medical device component or part. We're happy to discuss your vision.