Continued Commitment to Quality
We were fortunate that, even during COVID-19, we had two auditors physically visit our facilities in Durham and Wallingford, CT. Each came from "green" (lower-risk) states at the time and adhered to our strict safety precautions during their five-day on-site audit. We are very pleased to communicate that we've met the requirements for our ISO 13485 Certification, a step that further fortifies Hobson & Motzer's commitment to the medical device market and our promise to maintain excellence and the highest quality components. This ISO 13485 Certification enhances the foundation of an already robust Quality Management System (QMS): ISO 9001:2015, which has been in place since 1996, to ensure Hobson & Motzer customers that quality—in every aspect—is systemic and reliable.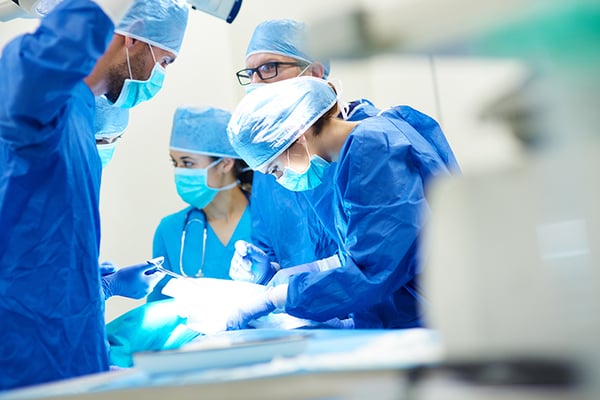 As noted, we underwent a rigorous five-day on-site audit in both of our Connecticut facilities with two auditors—and we are proud to report that neither auditor reported a single finding, which speaks volumes to the depth of our current QMS program and our ongoing commitment to delivering the quality and reliability our customers have always depended on us for.
What helped us prepare for the audit were, indeed, the systems we had in place from our ISO 9001:2015 and previous IATF 16949 certifications. Because ISO and IATF are culturally ingrained in our SOP and part of our blueprint, we decided that we would apply all the sound principles that complement the ISO 13485 and apply them along with the new standards of this certification. Much of our operational procedure remains the same, with an added layer of documentation and detail, which fortifies full transparency, consistency, and standardization already in place. An added assurance for customers is that we will be third-party audited every year, essentially offering them another quality check.
Each medical company has its own qualification process. Our experience with risk assessment, documentation processes, consistent application of lean and continual improvement strategies, and other tenets of robust QMS practices allow us to create solid, standardized processes that work for all applications. Our adherence to advance quality product planning process allows us to transition the structures of that approach to meeting the FDA requirements for our medical device customers—namely, that we remain statistically capable, manage change, and maintain FDA compliance.
Here is the overview of ISO 13485 from a higher-level look.
Why is ISO 13485 important to us?
We make medical components for customers who use those components to make medical devices, mostly used for surgery. Having an ISO 13485 certification ensures our customers that all components are made using a quality management system.
What is a quality management system and why is it important?
A quality management system (QMS) is a set of policies, processes, and procedures that help an organization meet the requirements expected by its customers. A QMS is important because it brings standardization to our organization. Everyone refers to and uses the same documents to plan and execute the work that is done.
What is ISO?
The International Organization for Standardization is an international standard-setting body composed of representatives from various national standards organizations. Founded on February 23, 1947, the organization promotes worldwide proprietary, industrial, and commercial standards.
What is ISO 13485?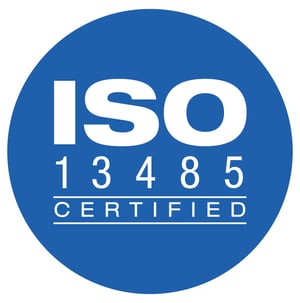 It is an international standard that sets out the requirements for a quality management system specific to the medical devices industry. Having an ISO 13485 certification provides proof to our current and potential customers that we are providing safe and effective medical components for medical devices.
As a medical components manufacturer, we have a responsibility and requirement to consistently deliver components that are high quality, safe, and effective. The medical device industry is made up of many different and complex regulations, standards, and other requirements.
ISO 13485 is designed to be used by organizations involved in one or more stages of the medical device lifecycle:
Design and development

Production

Storage
What are the benefits of Hobson & Motzer being certified to ISO 13485?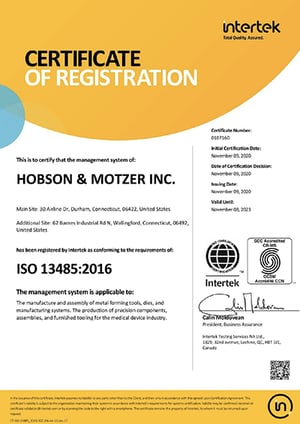 ISO 13485 Certification can help improve overall performance, eliminate uncertainty, and widen market opportunities. Companies with this certification communicate a commitment to quality to both customers and regulators. The framework for implementation includes:
Outlining how to review and improve processes

Increasing efficiency, cutting costs, and monitoring performance

Demonstrating the production of safer medical devices

Meeting regulatory requirements and customer expectations
Our customers depend on positive outcomes—we manufacture precise products through validated processes to ensure exact standards and tolerances are met consistently and continuously. ISO 13485 aligns very well with our core business focus in the medical device space, and also helps us stay true to our vision to improve lives, advance technology, and transform metal. Get in touch if we can help you with your next medical device component or part. We're happy to discuss your vision.