The Passing of Alfred E. Motzer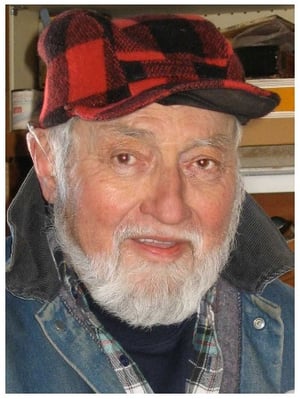 November 19, 2020 - Durham, CT - It is with great sadness that we announce the passing of Alfred E. Motzer, who died peacefully after a brief illness on November 12, 2020 at the age of 94. Alfred E. Motzer was the son of one of our company's founders, Alfred H. Motzer, who established Hobson & Motzer in 1912. Alfred E. Motzer joined the company at the age of 17, until admirably volunteering to serve in the U.S. Army Air Corps at the outset of World War II. Upon his return, he chose a formal path as a tool and die maker apprentice over college and worked his way up from the shop floor, to ultimately owning the business and guiding it through transformative years.
Alfred E. Motzer had a deep passion for quality, precision, and technology. This is evident in his strong leadership and decisions to consistently invest in technology. These actions inspired a dedicated workforce to strive for technical prowess, advanced capabilities, and overall performance when faced with the most challenging of work—all positioning Hobson & Motzer as an industry leader. This mindset formed the cornerstone cultural goal at Hobson & Motzer for getting the job done right the first time. He was a pioneer, and very early on, began fostering a culture that is still with Hobson & Motzer today. The core values that motivate us now are distilled from what Alfred E. Motzer created, organically, in his company so many years ago. We honor his commitment to our craft, to our company, and to our industry as a whole. He will be missed. His legacy lives on through our work and commitment to the ideals that shaped—and still are—Hobson & Motzer.
Our deepest sympathy and condolences go out to the entire Motzer family, especially his wife of 70 years, Sally, and his three daughters Jane, Susan, and Barbara. We will be forever grateful for the contributions of the Motzer family to this company.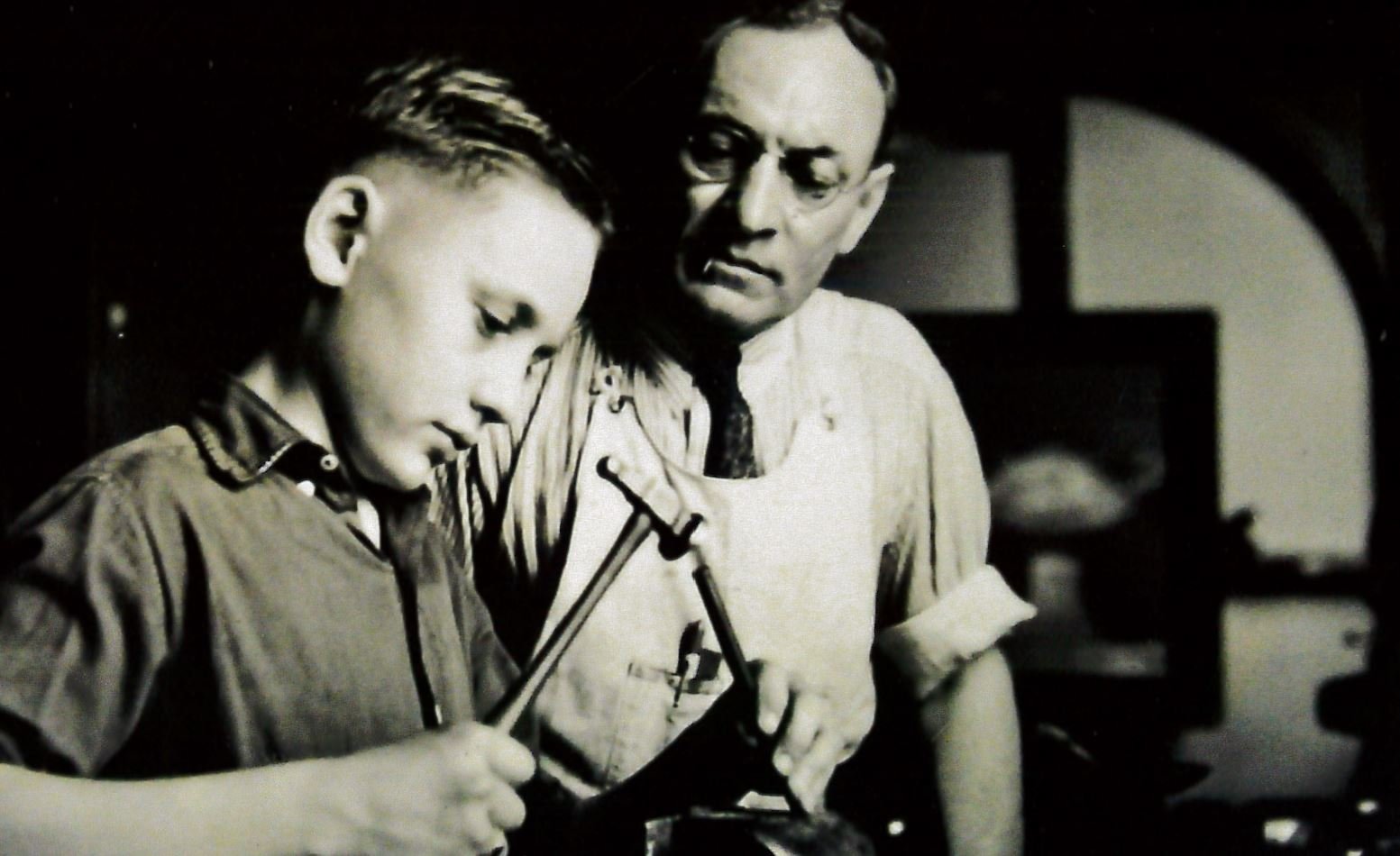 Alfred H. Motzer, one of the original company founders, is shown here with son, Alfred E. Motzer, with tool in hand—a glimpse at his later dedication to forge the company's future. (Circa 1938) In Alfred's words: "I still remember my delight and fascination when my father set a toolbit in a small Hardinge bench lathe, gave me a rod of cold drawn steel, and let me convert it into chips."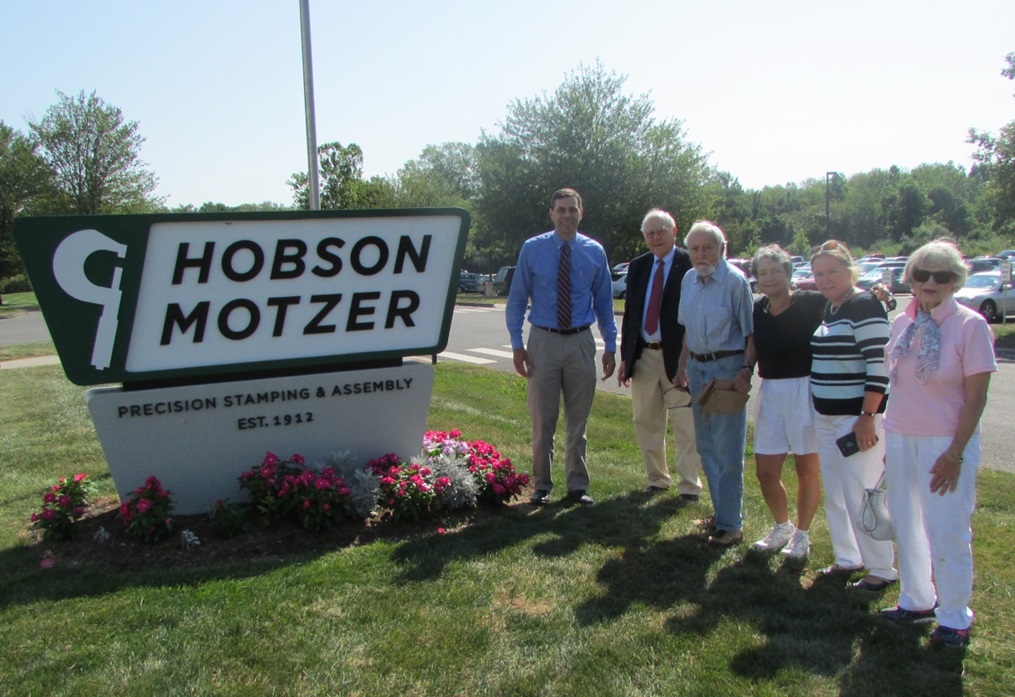 August 2017 was Alfred E. Motzer's last visit to Hobson & Motzer.
Hobson & Motzer: A History of Excellence
In 1987, Alfred E. Motzer penned the history of the company, which includes personal insights about his family, paints a memorable picture of the times, and provides vast details and first-hand knowledge of building a successful business. Click here to download "Hobson & Motzer: A History of Excellence."